The patented LOKRING® & LOKCLIP system
The patented LOKRING® & LOKCLIP system offers an innovative system of solderless tube connections as well as hose connectors for any repair situation in vehicle air conditioning systems and battery cooling circuits of e-vehicles.
Functional principle locomotive ring
THE TYPICAL LOKRING COUPLING consists of two LOKRINGs and a tubular socket for receiving the tube ends to be connected. Due to the conical inner contour of the LOKRING and the special outer contour of the spigot, the spigot is reduced radially onto the tube during assembly until the spigot and the tube create a hermetic metal-to-metal joint.
The lifetime tightness of the assembled joint is ensured by the condition of permanent elastic preload, which is generated by the counteracting radial forces of the LOKRINGes to the tube-socket joint.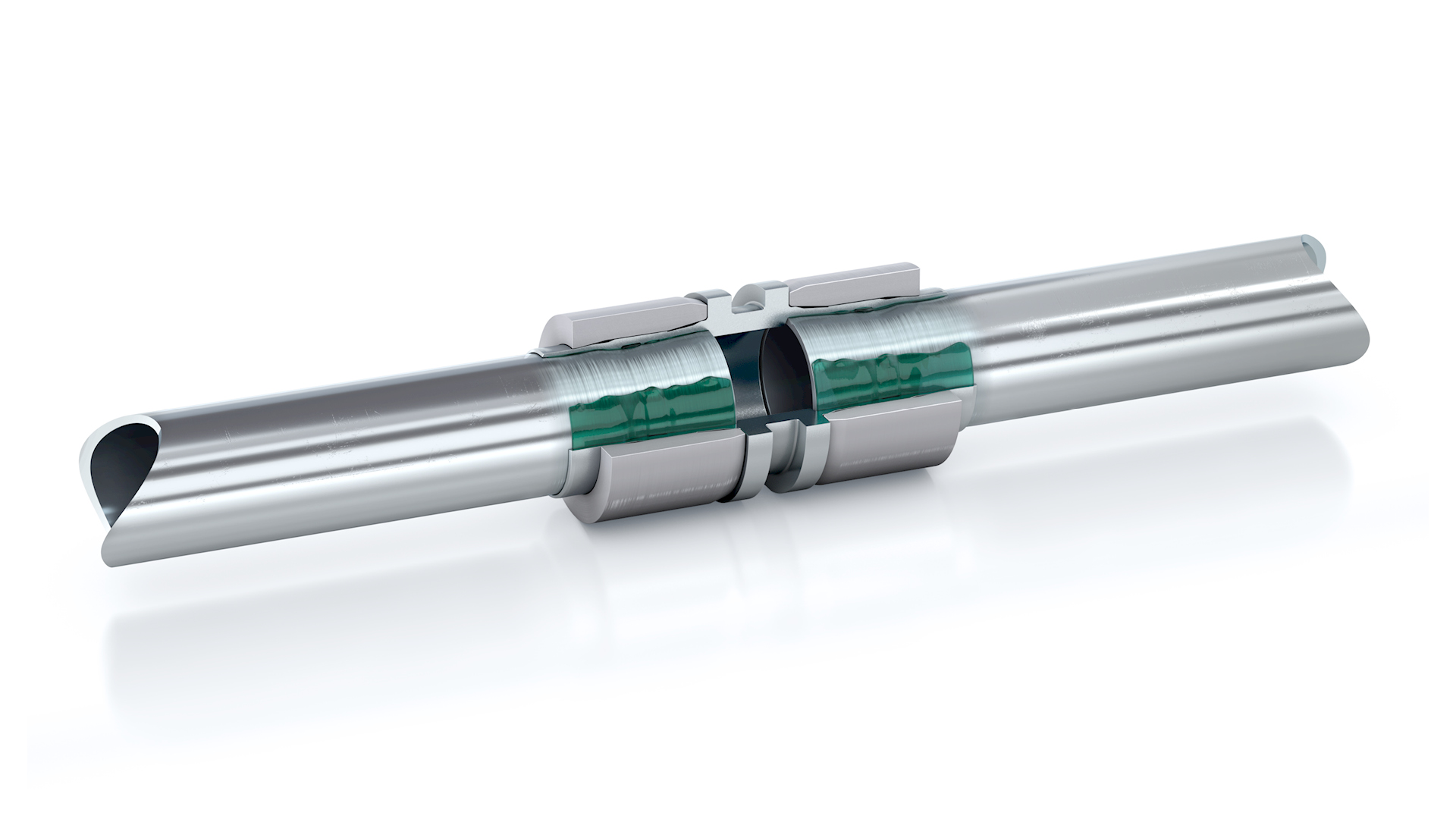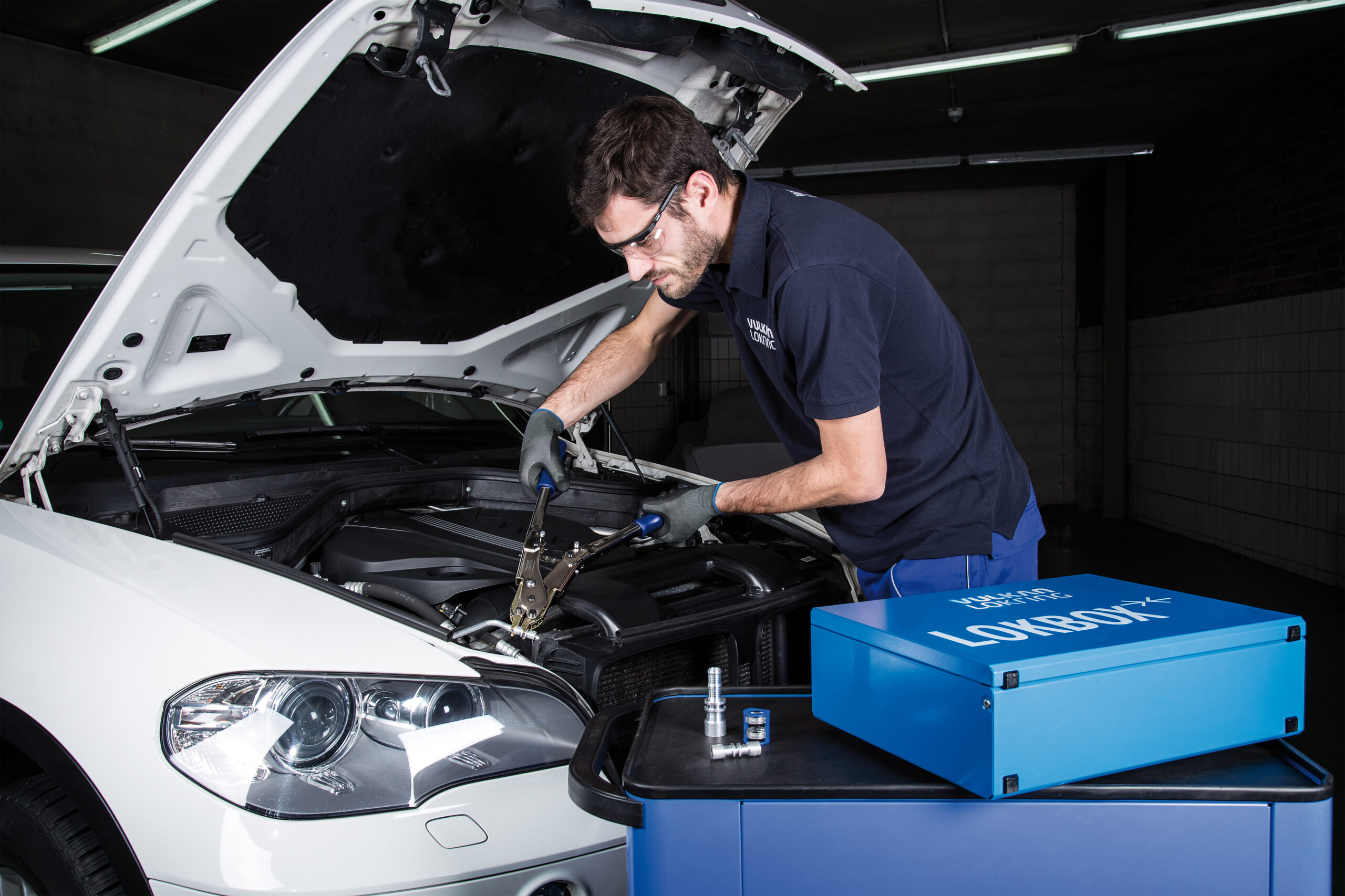 Product advantages:
Universally applicable, regardless of vehicle type and year of manufacture
No long wait for expensive original spare parts
Increased customer loyalty through low-cost repairs
No welding, soldering or threading
Often the repair is possible without removing the defective line
Proven and trusted by OEMs for 40 years
In use at OEMs for more than 35 years complies with EU Directive 2006/40/EC
Benefit:
Significant cost reduction through reduction of assembly times and processing costs
Up to 40% reduced assembly time compared to soldering methods
Reduction of material and processing costs
Reduction of personnel costs per assembly
Increase in the number of completed systems per time unit
Simple, quick assembly increases operational and warranty reliability
Mechanical assembly reduces energy costs
Quickly learned assembly, no special knowledge required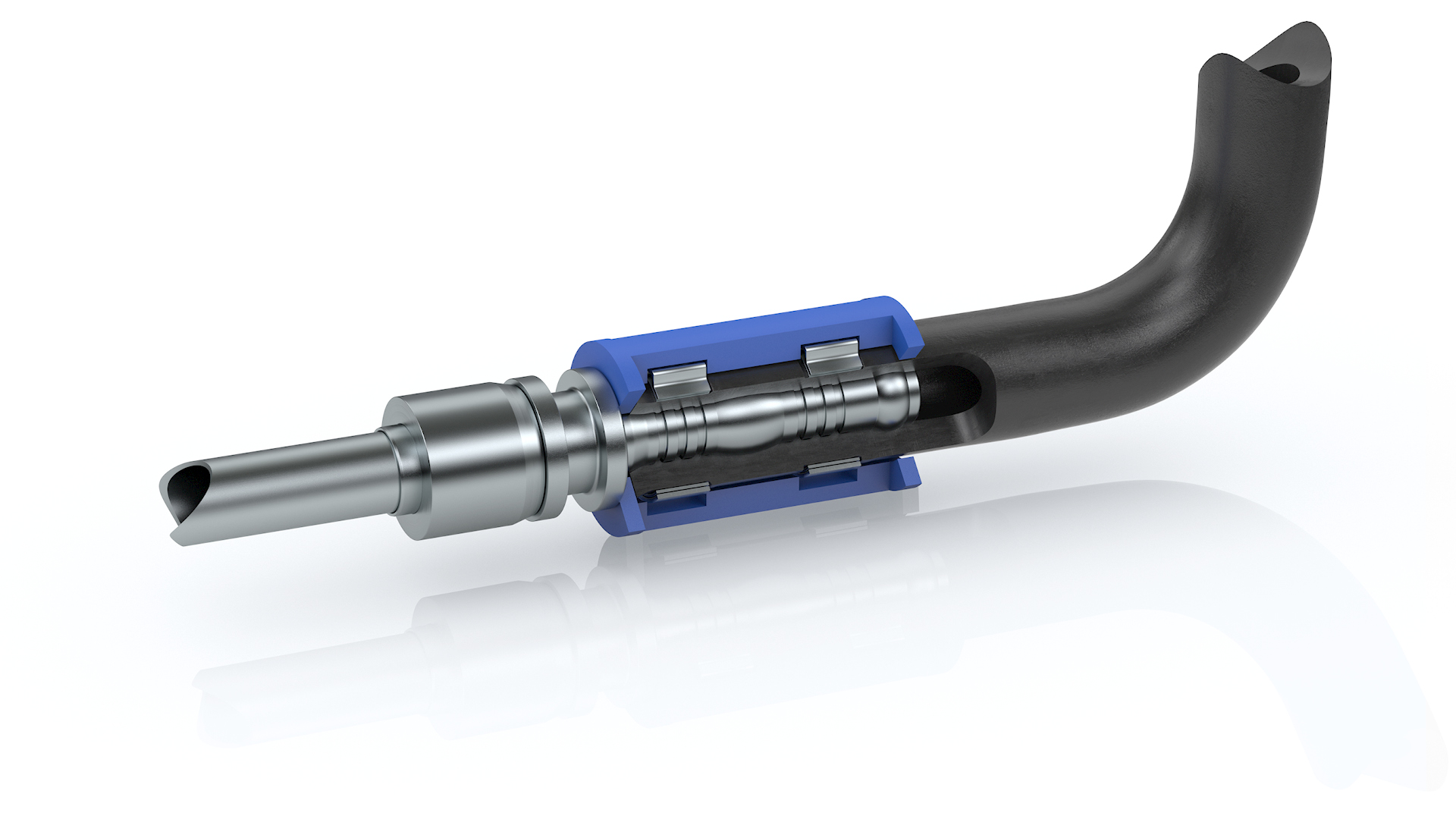 Let Lokring convince you too!
You can find more information about the different product variants in the online store.
We will be happy to help you!
If you have any questions about air conditioning technology, simply contact our experts in the office and in the field, who will be happy to help you at any time.
(Image and text source: www.vulkan.com)